Dear Parents/Guardians & Students,
Agreed Report – GCC Board of Management meeting Monday 19 September 2022
Please click on the link to view the Agreed Report from our Board of Management meeting last Monday 19 September.
Agreed Report for the BOM Meeting Monday 19 September 2022
First Year Parents Information Session & Parents Council AGM 
Parents are asked to note that our briefing session for parents of 1st Year students will take place next Monday evening at 7pm in the B-Block Social area. Please note the earlier start time of 7pm. This is to facilitate the Parents Council AGM which takes place immediately afterwards at 8pm  in the Multi-Purpose room B26.
Glanmire Community College 1st Year Enrolment September 2023
Please note the enrolment process for 1st Year September 2023 will begin next Monday with the posting of our Admissions Notice 2023/2024 to the school website.
Transition Year Programme – TY School Tour 
Please click on the following link to view the break down of the responses to our TY Tour survey:
The school must consider the resources it has available in order to safely manage students on school activities and at the same time minimise the disruption to programmes of work in school when teachers are away. We will inform parents next week of our plans.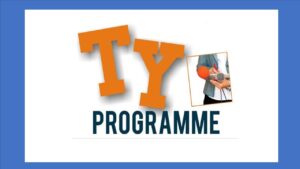 School Policies and Procedures
Our school's Child Protection Procedures were reviewed and updated at our Board of Management meeting last Monday. Please click on the following links to view Mandatory Template 1 Child Safeguarding Statement and Risk Assessment Template and Mandatory Template 3 Notofication of Board of Management Review of Child Safeguarding statement.
Signed Mandatory Template 1 – Website
Upcoming Calendar Events 
Monday 26 September Briefing session for parents of First Years 7.00pm – 8.00pm
Monday 26 September GCC Parents Council AGM @8.00pm
Monday 3 October Whole School JCT Day. School closed to students
Thursday 13 October GCC Open Evening (6.30pm to 9pm). School finishes at 12.30pm for students
Monday 31 October – Friday 4 November Mid Term Break
We hope you have a nice weekend.
GCC Senior Management,
Ronan McCarthy (Principal), Gertie Cahill (Deputy Principal), Seamus Kennefick (Deputy Principal), Sean McGrath (Deputy Principal)