Dear Parents,
Easter Message from Glanmire Community College 
We would like to congratulate all our students who received their Junior Cycle Profile of Achievement certificates yesterday and today. The fact that they have had to wait so long for their awards, should not diminish the outstanding results many of our students achieved in very challenging circumstances over the last two years.
We would also like to take this opportunity to wish all our 6th Year students well in their Orals exams over the coming days and to thank their teachers for supporting them.
Finally, we would like thank all our staff and students for their hard work throughout this busy term. We would also like to thank parents for the continuous support they provide. GCC as a school is always a hive of activity, energy and innovation. However, before the hectic final term of the school year, it is important that we all take some time over the Easter break to rest, relax and recuperate. Have a lovely Easter break.
Green Schools – Whole School Workshop
The GCC green schools' teacher and student committee presented a workshop to every year group throughout the day on Monday 27 March. This was designed to kick start the GCC sustainability week 27th – 31st which consisted of 6 individual workshops with almost 200 students in each one. Our fantastic TY green schools committee members, Kayla Harris, Katie Daly, Lia Galvin and Aishling O Sullivan presented a huge part of this workshop to their peers. These students are both courageous and passionate about the environment and driving our school towards a more sustainable campus. They presented to over 1100 students in total. The theme of this workshop was focused primarily on waste, how we can reduce waste, how we recycle waste properly, and how can we change our culture and attitudes to raise a better awareness around waste and its environmental impacts. The key message was to take personal responsibility for our own litter and our own futures. Throughout the week, teachers and committee members were actively promoting a cleaner environment, improving the infrastructure for recycling and waste disposal with a huge emphasis on waste reduction. As GCC is a green flag school we endeavor to work towards the governments Climate Action Plan (2021). Following the introduction of our Environmental Sustainability Policy in 2022, and a very strong teacher and student green schools committee, the school is making positive impacts on the future generation who we greatly rely on to protect our delicate planet. We have a student committee of 30 students who we would like to thank for all their great work, working in the background keeping our school clean with daily litter picking rosters, organising signage on bins, posters, and raising awareness through competitions and various activities. Well done! 
  Touchstones  2  English Textbook Launch.

We would like to congratulate our colleague Clare Madden on the publication of her new text  book for Junior Cycle English 'Touchstones 2'. Clare continues to lead the way at school and national level in using effective teaching methodologies, based on current research and practice, that enhance engagement and outcomes for learners. We are grateful to Clare for her continued support of Teaching & Learning in the school.
End of term Reading Initiative Update
Well done to all students and a huge thank you to all of the teachers that have supported and facilitated the first
year reading initiative this term. The TY paired reading scheme has been running for the past three weeks and the TY students have been incredible mentors, helping our struggling readers build confidence and fluency in their reading. Over the six weeks of this term, Rang Eimear, Rang Fergal and Rang Aoife 101 have led the way each finishing over 100 books.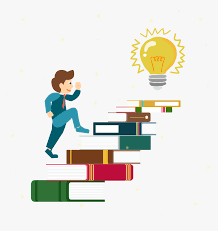 GCC Activities of the Week 
Please click on the following link to view the planned activities for the week beginning Monday 17 April 2023:
Activities of the Week beginning Monday 17 April 2023

GCC Weekly Review
Please click on the link below to read our review of the weeks 13 – 24 March. Items include:
Eimear Hurley 3rd year represents GCC on the world stage on St. Patrick's Day
Student Council Executive Committee elected
1st Year Camogie
Mia Furlong 4th Person to be inducted into the GCC Wall of Fame
GCC Green Schools students take the lead
Track Thursday with Alma
LEO (Local Enterprise Office) TY Student Enterprise County Finals UCC
Track Thursday 30th March
Over 40 students joined Alma this morning for a walk around the track at 8:30 am. This walk greatly improves the well-being of both staff and students as they prepare for a day at school.
French Exchange
G.C.C. and the French department will welcome 30 French students and 3 teachers from Massillon school in Paris on Monday 17 April until Friday 21 April. The students will be off site soaking up our Irish culture and heritage for the majority of their stay but they will also sample the Irish education system similar to the way that our
students sampled the French system when we visited Massillon in January.
The students will shadow their Irish correspondents in classes on Monday, Tuesday, Wednesday and Friday morning (April 17, 18, 19 and 21). A sincere thank you to our staff for welcoming these students into your class and providing them with this opportunity. Our GCC students are very excited about the arrival of their guests and are looking forward to showcasing GCC and everything we have to offer.  Merci a tous! The French Department.
Cycle Against Suicide
Following unprecedented demand, Dr Blanaid Gavin has accepted to do a talk on 'Anxiety and Treatment' with us in April. Please click on the link below for a profile of Dr Gavin.
https://people.ucd.ie/blanaid.gavin
'Anxiety and Treatment' with Dr. Blanaid Gavin via zoom on Thursday, April 20th from 7-9pm
The talks are free to parents. Demand is very high and places are limited so entry to the talk on a first-come basis. We are unable to provide a recording so please do show on the night. Although we will do our utmost to accommodate everyone, once capacity is reached, we are unable to allow any further entries.
To receive the zoom links to join these upcoming talks, please register at:   https://www.cycleagainstsuicide.com/parent-talks/
Calendar Events 
| | | |
| --- | --- | --- |
| Date   | Event   | Time   |
| Friday 31 March 2023 | Easter holidays | 2 weeks |
| Saturday 1 April 2023 | Leaving Certificate Orals | Sat 1 April – Thu 6 April |
| Monday 17 April 2023 | School reopens following Easter | |
| Monday 17 April 2023 | French exchange students welcomed | Mon 17 – Fri 20 April |
| Thursday 20 April 2023 | Staff Meeting | 4pm -5.50pm |
| Monday 1 May 2023 | Bank Holiday | School Closed |
| Wednesday 3 May 2023 | Staff Meeting | 4.00pm. – 5.50 pm |
| Thursday 11 May 2023 | Diograis Awards Night | 7.00pm. – 9.30pm |
| Monday 15 May 2023 | Board of Management Meeting | @4.30pm |
We hope you have an enjoyable Easter break.
GCC Senior Management
Ronan McCarthy (Principal), Gertie Cahill (Deputy Principal), Seamus Kennefick (Deputy Principal), Sean McGrath (Deputy Principal)
"