Dear Parents/Guardians & Students,
School Closure Monday 3 October 2022 
A reminder to parents that the school is closed to students next Monday 3 October to facilitate a whole school JCT training day for staff. (See below)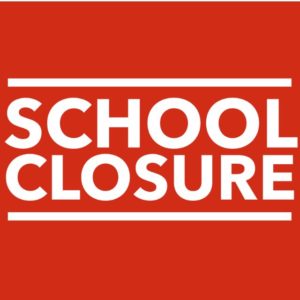 October Assessments 
Please note October Assessments will begin for all year groups on Monday 10 October until Friday 14 October. Inputting of results must be completed by Friday 21 October with results being shared through VSware the following week.
GCC Short Course – My Brain & Me: The Science of Learning 
Please click on the link below to view information from the My Brain & Me (MBAM) – The Science of Learning presentation given by GCC teacher Ms Clare Madden at our 1st Year Parents information briefing last Monday.
GCC First year parents evening MBAM
We are also providing a link to a recommended website with further information that parents may find useful and helpful. We will provide further details to parents of useful websites/resources as part of our weekly updates in the run up to October mid-term.
Whole Staff JCT Training day Monday 3 October
Please see below the planned schedule for our Whole School JCT day next Monday 3 October. Staff will be looking at effective and practical learning strategies with examples from our own teachers on approaches and methodologies that students in our school find impact positively on learning. There will be time at the end of each workshop for teachers to work in departments to apply the strategies and create resources.
9.15am – 11.15am My Brain & Me – Session 1
11.15am – 11.30am Morning Break
11.30am – 1.10pm Restorative Practice
1.10pm – 1.50pm Afternoon Break
1.50pm – 3.50pm My Brain & Me – Session 2
Admissions – First Year September 2023
Please note from next Monday 3 October 2022 GCC will begin accepting applications to 1st Year for September 2023. A link to the application form will appear here on the school website. Closing date for receipt of applications is Friday 21 October. Please click the following link to access the Admissions section on the website for more detailed information.
Admissions – Glanmire Community College (glanmirecc.ie)
Upcoming Calendar Events
Monday 3 October Whole School JCT Day. School closed to students
Monday 10 October – Friday 14 October – October assessments for all Year Groups
Thursday 13 October GCC Open Evening (6.30pm to 9pm). School finishes at 12.30pm for students
Monday 31 October – Friday 4 November Mid Term Break
We hope you have a nice weekend.
GCC Senior Management,
Ronan McCarthy (Principal), Gertie Cahill (Deputy Principal), Seamus Kennefick (Deputy Principal), Sean McGrath (Deputy Principal)