Dear Parents/Guardians & Students,
Return to school
We were delighted to welcome back all our students this week following the Summer break. We would especially like to welcome our 1st Year students who started with us on Tuesday. We are sure you will settle in well with the support of your classmates, our staff and all in our school community. We look forward to the year ahead and ensuring that all our students are engaged and committed to their learning.
Leaving Certificate Results 2022 
We would like to congratulate our 2022 Leaving Certificate students on their outstanding results in the State Examinations today. We are very proud that despite the disruption to their learning over the last 2 years, our students have managed to surpass expectations. We would like to acknowledge the role of our parents who ensured our students were constantly supported throughout this most challenging period. We would also like to pay tribute to our wonderful teachers who continued to engage proactively and positively with our students despite numerous obstacles. Thank you to our SNA staff for your unseen and invaluable work in supporting our students with additional learning needs. The 2022 Leaving Certs are the second group for which we have a complete data profile starting with their STen scores, 1st Year CAT Assessments etc. right through to the Leaving Cert results in June. At our staff meetings in October we will provide staff with a more detailed overview of our in-school student profiling and the use of standardized assessments. However, an initial analysis of our results indicates that:
• 23% of our students achieved greater than 500 points
• Another 30% of our students achieved between 400 & 500 points
• A further 25% of our students achieved between 300 & 400 points
• Half of our LCA students achieved the highest mark of Distinction awarded to the LCA programme.
The upward trend of our results over the last number of years continues with just short of a quarter of our student population achieving over 500 points and students in the 400 – 500 point bracket continuing to improve their performance and grades. We would also like to congratulate 3 of our students who scored in excess of 600 points.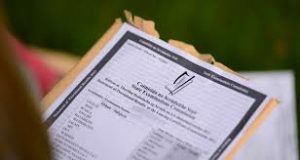 Upcoming Calendar Events 
Monday 12th September Briefing Session for parents of TY students @ 7.30 p.m.
Monday 19th September Board of Management Meeting 7.00 pm.
Monday 26th September Briefing session for parents of First Years 7.30p.m. – 8.30 p.m.
Monday 3rd October Whole School JCT Day. School closed to students
Attendance
We would like to remind parents of the importance of providing a note of explanation in your child's journal for all absences from school. This will be checked by Class Teachers on their return to school. Please note you can check your child's daily attendance by logging into your VSWare account and accessing the Attendance Tab.** Where a student is absent from school after 9.30am without an explanation, a text will be issued through our VSware school management system to the child's parent who is registered on the system. Parents are then asked to follow up with the school immediately.
**VSware accounts for parents of first years students will be activated next week
Parents and students are asked to ensure that appointments such as GP visits, physio etc. are made outside of school times. Where signing the student out of school is unavoidable, parents and students are asked to note that there are designated times for students to be signed out of school. Students will not be permitted to sign out of school outside of these times.
Monday to Thursday
Students can be signed out between 11.30am to 12.00pm and between 1.30pm to 2.00pm.
Friday
Students can be signed out between 11am to 11.30am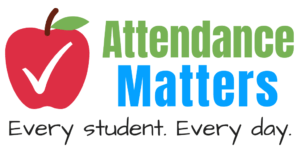 School Uniform 
We would like to acknowledge the high levels of cooperation and compliance from students this week with regard to uniform and piercings. Parents and students are reminded about the rules in relation to piercings (one stud in the lower lobe of each ear is allowed), in particular, with regard to nose piercings which are not allowed. Students will not be allowed into class if they their piercings are inappropriate.
GCC Student Toby Tangney wins 1st prize in the The Entrepreneurship, HEA UCC Summer School
Congratulations to 4th Year student Toby Tangney (Rang Niamh) who claimed 1st prize in this years Entrepreneurship, HEA UCC Summer School. The challenge this year was to identify a sustainable solution to the societal challenges around the themes of Energy, Sustainable Living, Food Waste, Transport, and Digital Technologies and AI, using their entrepreneurial spirit, innovation and creativity techniques, as well as their leadership qualities. Toby won first prize out of 70 students who participated on this course.
GCC Student Alex Healy Byrne signs for Burnley 
The school would like to congratulate 6th Year student Alex Healy Byrne who has signed for English Championship side Burnley. Alex has committed to Burnley for 3 years and will be under the guidance & management of former Manchester City captain Vincent Kompany. We wish Alex the very best in this next exciting chapter of his career.
School Policies 
Parents will be aware that there are 5 Board of Management (BOM) meetings during the school year. Our first Board of Management meeting of the new school year will take place on Monday 19 September. At each BOM meeting we try to introduce/review a maximum of 3 policies. Part of the review process involves offering stakeholders (parents, staff etc) the opportunity to provide feedback on the policies through our dedicated policyreview@glanmirecollege.com email. Over the next 2 weeks we will be sharing 3 policies with you (Child Protection, Anti-Bullying and Enrolment/Admissions) through the school website and inviting you to comment where you feel it appropriate.
GDPR for students over 18
Parents are asked to note that a link to a GDPR consent form will be shared with 5th/6th Year students who are over 18 via their @glanmirecollege.com email next week. This is in relation to students who are 18 and over and who do not wish to share their personal data.
Parents are asked to discuss with their son/daughter the implications of the decision if a student decides not to share data. After this the next step will be to update VSware and to inform the parents of students (via text) who are over 18 and have not given consent for sharing their personal data.
Parents are asked to note that there is a dedicated field on VSware which indicates if a student is sharing data. Where a student is not sharing data the contact details will be the student's own mobile etc.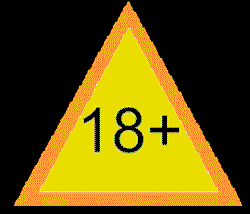 All up to date information will be available on our school website
www.glanmirecc.ie
. You are advised throughout the school year to visit the school website regularly to keep yourself informed. We hope you have a nice weekend.
GCC Senior Management,
Ronan McCarthy (Principal), Gertie Cahill (Deputy Principal), Seamus Kennefick (Deputy Principal), Sean McGrath (Deputy Principal)