Dear Parents/Guardians & Students,
MTU's Enterprise Camp 2022 - Free Online Student Entrepreneurship Camp 
Munster Technological University (MTU) has a fantastic opportunity for second level students to explore their potential for enterprise, entrepreneurship and innovation. MTU are currently recruiting for this summer's Enterprise Camp that will see 40 eager teenagers take part in entrepreneurial activities and learnings over a 5-day period. 4 days will be held online and 1 day will be held "on-site" where we will visit an innovative company in Cork City or County.
Places are limited on this popular Camp and it is free to attend. It would particularly benefit teens who have a keen interest in enterprise and entrepreneurship. The Camp is open to applications from students in 2nd, 3rd, 4th or 5th year. The closing date for applications is the 27th of May and registration is online (see below).
CAMP DETAILS
DATE: 27th of June – 1st of July 2022
TIME: 10:30am – 1:30pm
LOCATION: Online for 4 days, the 5th day will be a site visit to a company
COST: Free
CLOSING DATE: 27th May 2022
REGISTRATION: https://hincks.cit.ie/mtu-enterprise-camp 
Green Schools Poster Competition – National Winner
A huge congratulations to Ciara Fitzpatrick, Deputy Head of our Green Schools Committee who has claimed First Prize in the national Poster competition with Green Schools Ireland. Please see the winning poster below which clearly illustrates the importance and effects of our actions on our precious natural resource 'water'. Ciara has won €500 for the school which she and her team will discuss and manage how this will be used. She has also been invited to the awards in Dublin with 2 guests with lunch and a photo shoot. Her poster will be used for the promotion of water conservation on the Green Schools website and further afield. Well done Ciara!
Alma Starts work in GCC
We would like to thank our SPHE and RE teachers who are facilitated the sharing of a video which The Guide Dogs have prepared to help support Alma's introduction to school. Alma is our community dog who started work in GCC on Monday and is settling in very well while making such positive impacts on student wellbeing. The key messages to staff, students and parents when engaging with Alma are as follows:
Ask permission to greet the dog
Don't distract the dog while on the corridors
Alma needs to be rubbed while in a seated position or lying down, she is rubbed on her back not on her head.
She is not to be given any food (despite looking for food 😊)
FREE Online Cyber Security Academy
The Cyber Security Academy is a FREE Online week-long Summer Academy for secondary school students who have just completed 4th or 5th year in school (or aged 16-18). The Academy will take place over 5 days from June 13th to 17th 2022 from 11am to 3pm each day. This year it will cater to both beginners and more advanced students by assigning different exercises during lab sessions, so there is no experience or knowledge of coding required. Students who are interested can sign up here.
For further information please see website: https://www.cyberskills.ie/explore/cyber-security-academy/
As the world has moved online, cybersecurity is important to protect digital assets, mainly our money and our personal data:
Concepts covered include cryptography, ethical hacking and the mindset required to get ahead on online criminals.
Learn how it feels to solve real-life cyber-attacks with the state-of-the-art Cyber Range
Test new skills learned with the Capture-the-Flag challenge on the final day.
The Academy is run by Cyber Skills, a project led by Munster Technological University.
Glanmire Community College Robotics team off to Texas!
Six lucky GCC students are preparing to jet off to Dallas next week on May 3rd to represent Ireland in the VRC VEX Robotics World Championships 2022. GCC along with Kinsale CC qualified in February as Ireland's representatives for this, the world's biggest Robotics competition. The team, ably led by their dynamic captain, Toby Tangney, will be spending 5 days in Dallas, three of which will be spent pitting their engineering and programming skills against high school teams from around the world, as their robots do battle on the "Tipping Point" game field. Their collective dedication and ambition won them their right to compete, but the support and generosity of the team's various sponsors are making the dream a reality.
Enormous thanks to Glanmire and Districts Credit Union, supporters of the team for a number of years. To Stryker Model Farm Road, Jones Engineering and Cognex Ireland who have enthusiastically invested in the promotion of STEM projects in education. To the GCC Parents Council, Cork ETB and the school, as well as many individual small businesses who gave over the years and asked nothing in return. Our appreciation to the GCC management and Office staff for their invaluable help with purchases and bus bookings and the multitude of other tasks needed to, quite literally, keep the wheels turning.
To the students travelling to the USA: do yourselves, your families, your school, your community and Ireland proud. To those club members who also deserved a seat on the plane, but knew that team selection is a cruel business – keep working, your time will come.
GCC VEX Robotics has, from humble beginnings 7 years ago, finally made it to the world stage. The very best of luck to the team in Texas.
Visiting Choir From Stockholm
On Friday 29th April, the second year music class enjoyed a performance by the Master Olafskoren choir from Stockholm in the Glanmire library. This was a great experience for the students who enjoyed listening to the choirs interpretation of music ranging from different genres. We particularly enjoyed 'their take' on Money Money and Dancing Queen. Their acapella arrangement was cool and inspiring to us all. It was great to attend a live performance again, as it has been so long since our last school outing. We are looking forward to attending more concerts during our school years in GCC. Thank you to Ms. Reeves, Ms O' Shea and Ms. Mc Inerney for accompanying us on this trip. (2nd Year Music Class).
TY  Coaching local primary schools
Well done to the TY students (below) that coach football in St Joseph's primary school and Brooklodge primary school every Tuesday morning on an ongoing basis in conjunction with Glanmire football Club. They are a dedicated team and are making a real difference in our community. Keep up the good work!
Amber Flag
First Year and Transition Year students along with school Principal Mr McCarthy and Deputy Principal Mr Kennefick, were gathered wearing orange t-shirts to symbolise the hard work done by both staff and students to earn the Amber Flag for Pieta House. Students were reminded of the importance of looking after each other and promoting positive mental health. The posters held up by students were created by Peter Frost (Rang Breifne TY) with the quote 'Life is full of ups and downs'.
HEA Summer School in Entrepreneurship 2022
Cork University Business School is once again hosting the HEA Summer School in Entrepreneurship, Innovation and Creativity from the 27th of June to the 1st of July 2022. It is free to participate and is open to all second level students across the country.  The modules and programme of events for the week, are all run online so it is easily accessible for students in different parts of the country.
Last year we had close to 100 participants, so places go very quickly. So, if any students are interested, could you urge them to apply as soon as possible to ensure they get a place. There are fantastic prizes to be won also throughout the week.
For registration and further information please click Here. 
UCC ROTHAR Survey (Parents of Transition and 5th Year students)
We have been asked to share the following survey questionnaire link with you, which is part of a study being undertaken at Cork University Business School, UCC and which is funded by the Irish Research Council.
The objective of the study is to assess the value of safe cycling infrastructure for commuting to school in the Cork city area. This is done by asking parents their willingness to pay for cycling infrastructure to Cork schools. This is an important issue for our schools and society in the context of promoting active travel and making our cities more cycling-friendly. Participation in the survey is voluntary. The questionnaire is confidential and anonymous. Responses will be accessible only to the researchers in UCC and cannot be seen by anyone in the school. It will not be possible to identify individual schools or any participants in the survey. The study has been approved by the UCC Social Research Ethics Committee. This survey will take approximately 5 minutes to complete.
The survey can be accessed Here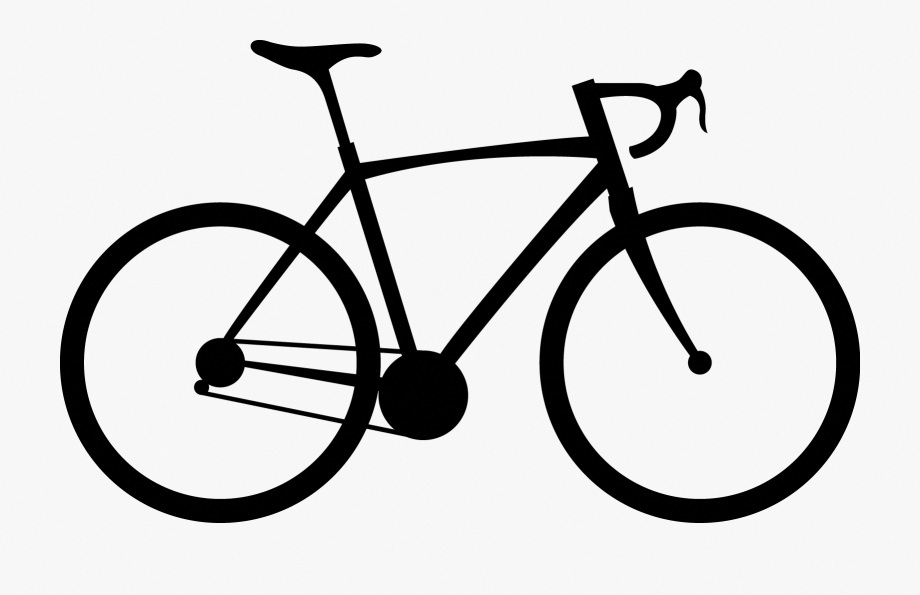 We hope you have a nice weekend.
GCC Senior Management
Ronan McCarthy (Principal), Gertie Cahill (Deputy Principal), Seamus Kennefick (Deputy Principal), Sean McGrath (Deputy Principal)